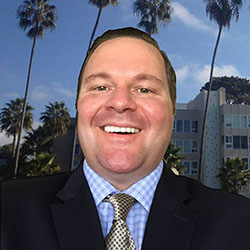 Mike Puckett
ABOUT ME
Growing up in Houston, I was surrounded by some of the best local restaurants in the country. Humid and hot weather tends to lead to long hours drinking cold beers and eating wonderful Southern cuisine… indoors! So, I decided to move to San Diego where it always feels like I'm on vacation. By the way… "I Like Vacation!"
I've always dreamed of opening my own restaurant, and even worked on a restaurant concept, Good Eats La Jolla, for a couple of years. I've been helping local restaurant owners for over 15 years, and have learned exactly what makes a great restaurant… good eats!
How I Review
I am just a regular guy that has been working with restaurants all over the country for over 15 years in some form or fashion, and for over 10 years in San Diego. Most places have a few items on their menu that are out of control delicious! But, when a foodie heads in for the first time, gets the wrong dish and then gives it 1 or 2 stars… nobody wants to try the place. That dish may not have been an accurate reflection of what the restaurant does best. The problem with many restaurants is they try to please everyone instead of just sticking to what they do best. Well, lucky for you, I'm also in Texas now to help you cut through all the weeds and keep you up-to-date on what's good! I will only review restaurants and craft beer joints that I've visited personally and will only recommend dishes that I love. I'm not here to harm the business of local restaurants, so, you won't hear me talk about the bad ones. I'll just recommend the good un's! And besides, my mother always told me if you don't have anything good to say… say nothing at all.
What you'll get here is a quick synopsis of my experience and the particular items I suggest you try. I can't promise every restaurant's full menu is 5 stars, but I can promise the flavors I recommend are!
Enjoy!